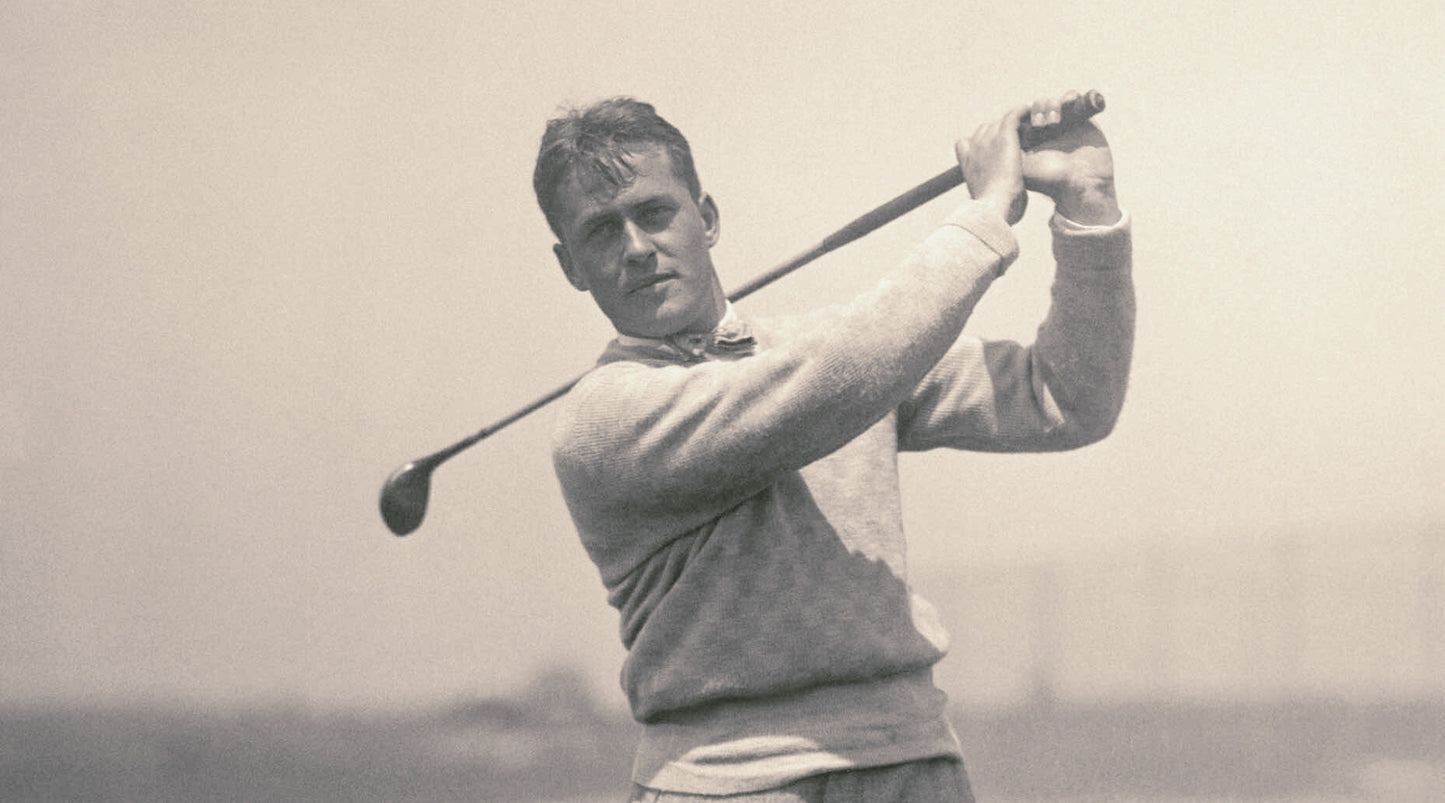 "You swing your best when you have the fewest things to think about." - Bobby Jones

 
Ace Skincare to Swing Your Best 
Taking care of your skin ensures enjoying all golf has to offer. Dry, irritated, or inflamed skin can throw off your game and your confidence. Listen to the wise words Bobby Jones, and give yourself less to think about with proper golf skincare. 
But being a golfer or outdoor sporting enthusiast creates challenges for your skin: 
Added exposure to sun, pollutants, and damaging free radicals heightens the need for

protection against oxidative stress

. 
Moisture lost by sweat, showers, and element exposure

dehydrates

your skin and causes imbalance.
Outdoor activity breaks down your skin's protective barrier, which can lead to

inflammation

and

loss of essential minerals

.  
Pros know the importance of effective golf skincare. Just ask golfers and skincare founders Justin Thomas and Lexi Thompson. 
Effective golfer skincare may be easier than you think. Follow these simple guidelines for golfer skin solutions: 
Increase protection against oxidative stress by pairing your sunscreen with

potent antioxidants like Vitamin C. 
Restore moisture with super

hydrating ingredients

like Aloe and Jojoba. Replenish essential minerals with

"skin electrolytes"

that restore energy to tired skin. 
Reduce inflammation with soothing

anti-inflammatory plants

that keep your skin balanced, clear, and healthy. 
Keep reading to learn more pro skincare tips. Here's a free lesson... 
Pro Tip #1: Pair Mineral-Based SPF with Vitamin C for Ultimate Protection  
Wearing sunscreen is a no-brainer for golfers. But you might not be familiar with benefits of mineral-based sunscreen or the powerful protection provided by Vitamin C and other antioxidants. 
According to Dr. Carmelo Plateroti, Dermatologist at Plateroli Dermatology, mineral-based sunscreen offers better protection compared with chemical sunscreens. Furthermore, it's better for your skin and the environment. Mineral sunscreen avoids harsh chemicals that make your skin irritated and acne-prone. Chemical sunscreens damage our coral reef ecosystem—so mineral is not only better for your skin, but a far more sustainable option. 
When Vitamin C is added, it combats environmental aggressors like UV rays, slows the aging process, and even fighting against DNA damage. 
According to Baylor College of Medicine medical aesthetician Kim Chang, using Vitamin C on your skin can offer further sun protection. Chang adds, "This information is important because most people don't know that you can protect your skin even further than just sunscreen."
Pro Tip #2: Keep Your Skin Hydrated 
Like wearing sunscreen, drinking water is no-brainer advice. Us in the South know the sweat-drenched summer days that require copious H20. 
Your skin needs the same hydration to stay healthy and perform its best. 
Greater sun exposure leads to drier skin, which can result in excess oil production—blocking pores and causing breakouts. 
According to the University of Tennessee Medical Center, an effective moisturizer helps unblock pores, while also protecting against the elements and signs of aging. 
High-performance ingredients help your skin retain moisture with super hydrators like Jojoba, Aloe and Hyaluronic Acid—a water-holding molecule that retains over 1,000 times its weight in water.
Pro Tip #3: Restore Nutrients 

We've all drank Gatorade after a vigorous workout, or consumed Pedialyte for much needed electrolytes after a big night out.  
Our skin also loses essential nutrients from outdoor exercise. "Skin electrolytes" replenish lost nutrients your body can't produce on its own. Further, these nutrients boost your skin's resiliency to better protect your skin barrier—preventing inflammation, dry skin, and more serious conditions like skin cancer. 
After a day on the links, nutrients and hydration reinvigorate your tired skin. Restoring your skin health and turning dull skin into a youthful glow. 

Skin electrolytes are mainly minerals like magnesium, zinc, and sodium. Ingredients rich in nutrients—such as amino acids, proteins, and vitamins—also play a key role in rejuvenating golfer skin.
Pro Tip #4: Reduce Inflammation

Golfers tend to be competitive on and off the links. Working hard at golf, their careers, and enjoying a healthy social life. High stress, alcohol, sun exposure, and poor sleep can all cause inflammation—which leads to larger problems. 
A healthy skin barrier is extremely important during golf. Inflammation damages this barrier; causing dryness, soreness, and conditions like rosacea and acne. In short, inflammation throws off your skin and your game.
Potent anti-inflammatory ingredients are pivotal to soothing and calming your skin after 18 holes. This restores your skin's balance, reducing inflammation and keeping your skin healthy.
Look for powerful ingredients like Chamomile, Calendula, and Green Tea to reduce inflammation. Check out this comprehensive guide to learn more about anti-inflammatory ingredients. 
Skin Cancer Awareness With Joel Dahmen

After a lifetime of playing golf, PGA TOUR member and Full Swing star Joel Dahmen is helping to raise awareness on how to protect yourself from the dangerous UV rays of the sun.
If you watched Full Swing, you know how personal this is for Joel. He lost his mother to cancer and is a cancer survivor himself.
Watch this video to see Joel's tips for practicing sun safety:
Sources Used