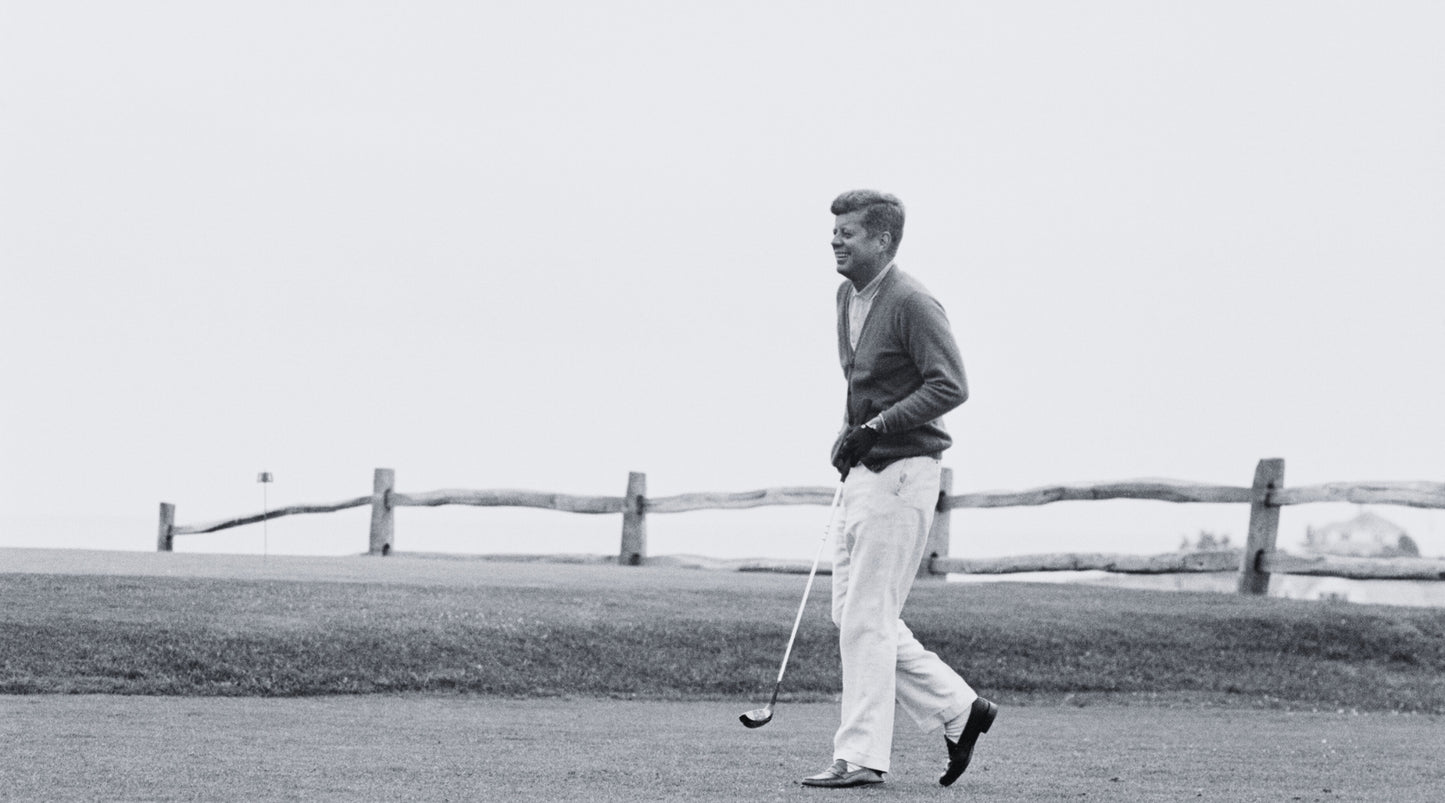 Skincare Problems Faced by Active Men
Athletes know a good diet is pivotal. Fueling your body with clean, organic, nutrient-rich foods is key to optimizing performance and feeling your best. 
Sporting men—whether you're a professional or a weekend warrior—also need a good skin diet. Personal care products are absorbed in your body the same way as food. Fueling your skin with clean, organic, nutrient-rich ingredients—and avoiding harsh, toxic, or allergenic ingredients— keeps you healthy and confident. 
However, being a golfer or outdoor sporting enthusiast creates challenges for your skin: 
Added exposure to sun, pollutants, and damaging free radicals (plus regular blue light exposure we all face) heightens the need for

protection against oxidative stress

. 
Moisture lost by sweat, showers, and element exposure

dehydrates

your skin and causes imbalance—which can clog pores, lead to breakouts, and excess dryness. 
Outdoor activity breaks down your skin's protective barrier, which can lead to

inflammation,

 

loss of essential minerals, breakouts, and more serious skin problems. 

  
Despite the unnecessary products and ingredients that many brands market to you, achieving healthy skin is easier than you think. Keep reading to discover which powerhouse ingredients deliver the results your active skin needs.
Best Skincare Ingredients for Active Men
Organic and natural doesn't mean less effective. These powerhouse ingredients, derived from nature, provide the nutrients and multi-functional efficacy you need for optimal skin performance:
Aloe Plant:

Superior hydration and anti-inflammatory function rich in essential vitamins (A, C, D, & E) & minerals (zinc, magnesium, & potassium).
Vitamin C:

Potent antioxidant provides superior protection against sun, free radical damage, and oxidative stress while reducing inflammation and boosting collagen. 
Spirulina:

Blue-green algae is a

complete protein

that delivers complete nutrients— with all the essential amino acids and omega-3 fatty acids, plus restorative skin electrolytes (iron, zinc, & magnesium) and protective vitamins (A, B, & E).
Gotu Kola (Centella):

Revered for centuries as the "plant of longevity." Potent combination of amino acids, beta carotene, and phytochemicals for invigorating rejuvenation & nutrient delivery.
Green Tea:

Superhero anti-inflammatory ingredient used for 1,000+ years for everything from acne to anti-aging. Loaded with antioxidants, polyphenols, vitamins (B3, B12, B5, C, & E), and minerals (magnesium & potassium). Plus caffeine to energize tired skin. 
Continue reading to see how a high-performance skincare routine is easy to adopt and maintain! 
Aloe Plant: Super Hydrator, Anti-Inflammatory Hero, Potent Age Defense. 
Nutrient Profile 
Aloe Plant is rich in Vitamins A, C, D, and E—also containing essential minerals zinc, magnesium, and potassium ("skin electrolytes"). 
Aloe is also rich in amino acids and antioxidants. Anti-inflammatory and antibacterial agents work hard to keep your skin hydrated, clear, and balanced.  
Why Active Men Need Aloe
Keep your active skin hydrated

: Aloe contains humectants, substances that attract water from the air or from deeper in the skin for superior hydration. The leaf is rich in water and absorbs easily into the skin—locking in moisture and hydrating your skin.
Anti-aging

: Aloe stimulates production of hyaluronic acid, collagen, and elastin fibers. This turns over dead skin cells to improve elasticity, firm skin, and reduce the appearance of fine lines. Aloe blocks enzymes that cause hyperpigmentation to tone your skin.
Reduce inflammation for calm & clear skin

: Aloe works wonders reducing inflammation and preventing breakouts. Containing antibacterial, antimicrobial, antiseptic, anti-fungal, and

anti-inflammatory agents

to reduce acne causing bacteria and calm inflammation.

 
Gotu Kola (Centella): Potent Anti-Aging Elixir to Restore Your Skin's Vitality

Nutrient Profile
A potent combination of amino acids, beta carotene, and fatty acids provide a remarkable anti-aging elixir. Rich source of phytochemicals are known for powerful anti-inflammatory and wound healing properties. Full of antioxidants.
Why Active Men Need Gotu Kola
Plant of longevity:

Highly regarded in Ayurveda as the plant of longevity and anti-aging. Keeps your skin young, fresh, and radiant with its potent nutrient profile.
Restore tired skin:

Phytochemicals are known for powerful healing properties. Restores tired skin with remarkable firming and anti-aging benefits. Antioxidants provide protection from oxidative stress and sun damage.
Improve circulation and nutrient delivery: In addition to the superior nutrient profile, Gotu Kola can improve circulation for better nutrient delivery and collagen production.
Green Tea: A Remarkable Antioxidant Powerhouse With Countless Benefits
Nutrient Profile
Green Tea has been used in traditional Chinese medicine for 1,000+ years to treat everything from depression and arthritis to preventing carcinogenic cell damage. 
Nutritional content is through the roof. Loaded with antioxidants, polyphenols, catechins, vitamins (B3, B12, B5, C, and E) and essential minerals (magnesium, potassium) to nourish skin from inside and out.
Why Active Men Need Green Tea
Reduce inflammation

:

Studies

consistently show the beneficial effects of green tea against inflammation. Meaning it can calm irritation, swelling, and redness in the skin and prevent signs of premature aging.
Loaded with nutrients for a "Green Tea glow:"

Loaded with vitamins and minerals that speed up cell metabolism and produce the "green tea glow." Catechins and polyphenols, powerful age defending antioxidants, are

highly concentrated

. Further, green tea may even protect the

brain from aging

.
Detox and energize

: Green Tea flushes toxins, such as environmental pollutants, from your skin. Supporting a healthy and glowing

complexion

. Detoxifying draws out impurities to help tone your skin and reduce pore size. Further, green tea contains caffeine to energize tired skin.
Spirulina: The Most Nutritious Skin Superfood Gram for Gram
Nutrient Profile 
Spirulina is a blue-green algae that's a complete protein. Containing all the essential amino acids and omega-3 fatty acids. It packs a punch in nutrients. Including minerals like iron, zinc, and magnesium and A, E, & B vitamins. Phycocyanin is the main active ingredient which helps activate cellular antioxidant activity.
Why Active Men Need Spirulina
Accelerate antioxidant production:

Phycocyanin helps activate antioxidant activity, which results in free radical elimination according to a

2014 study

. This provides superior protection against free radicals and early aging signs. 
Restore nutrients or "skin electrolytes":

you lose essential minerals during activity and sweat. Spirulina provides a healthy dose of iron, zinc, and magnesium—plus skin strengthening protein and amino acids—to keep your skin healthy and to turn dull skin into a youthful glow.
Increase your skin's metabolism:

master esthetician Nicole Caroline calls spirulina "green tea on steroids" because of its superfood properties that aid "

reduction of acne and cell repair

." This function is significant for reducing signs of aging. 
Vitamin C: The Ultimate Anti-Aging Antioxidant
Why Active Men Need Vitamin C
We've written a detailed profile on Vitamin C. So we won't go into too much detail, but want to reiterate the myriad sporting benefits of this antioxidant powerhouse:
Glowing complexion:

accelerates collagen production while acting as an exfoliant, brightening agent, and potent antioxidant—fading dark spots and discoloration.
Potent anti-inflammatory function: soothe your tired skin and restore balance and nutrients to keep inflammation at bay after a day on the links.
A Simple Routine That Maximizes Efficiency and Results
The best routine is one you'll maintain for the long-term. 
Another great thing about these high-performance ingredients is their efficiency and multi-functional capabilities. Providing numerous skin solutions with less products. With less products, it's easier to adopt and maintain a routine. 
Your skin, like the rest of your body, needs a steady diet of nutrients to stay healthy. Look for these high-performance ingredients and you'll be rewarded by looking and feeling your best—building your confidence.
Sources Used