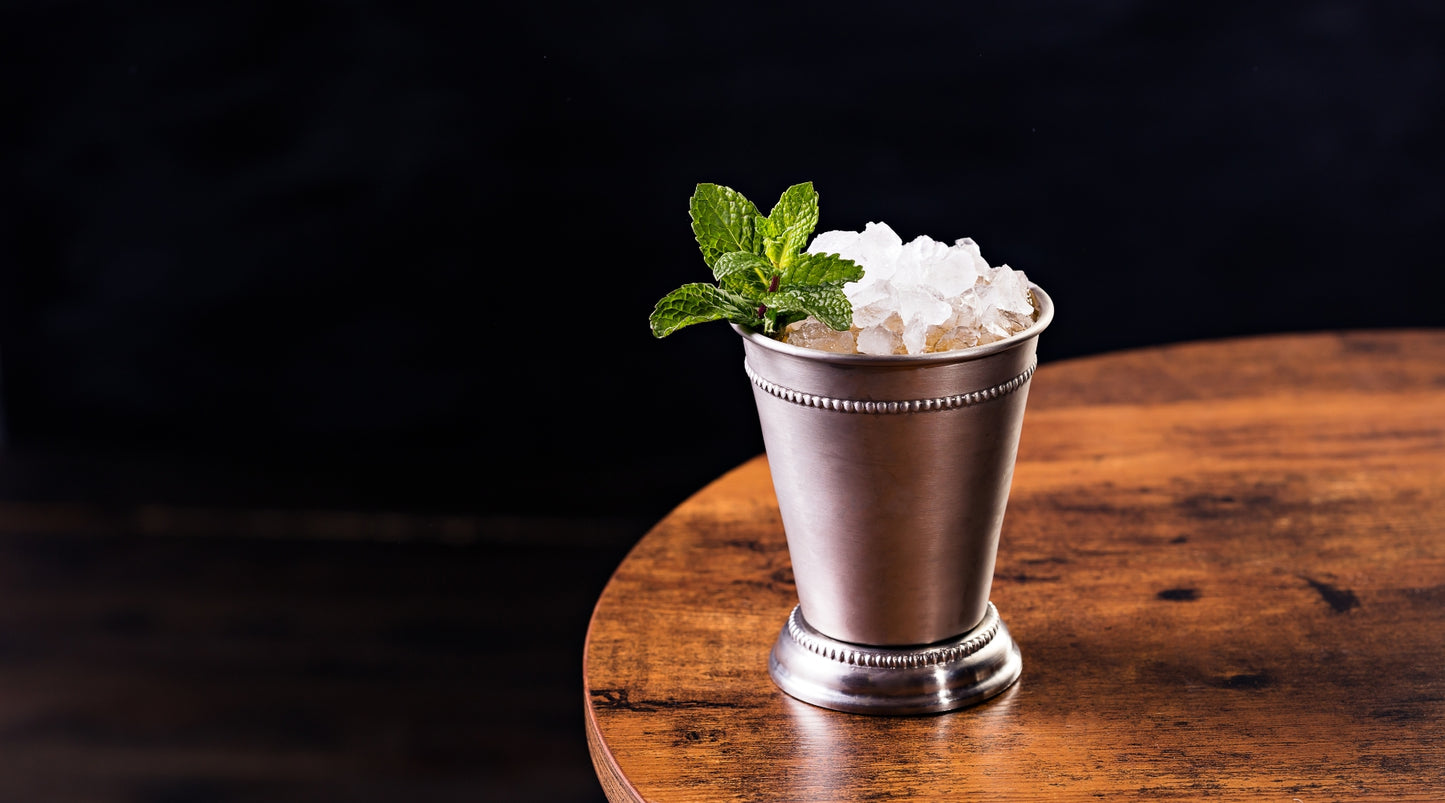 "I ordered us another, and we sat there, me and my father's older brother and best friend, and we sipped this beautiful, rare, expensive whiskey and we didn't need to say a thing." — Wright Thompson, Pappyland 
Mint Juleps at the Kentucky Derby. Inflation-proof beer at The Masters. Sipping Pappy with your father an hour before getting married. 
The perfect mix of cocktail, place, and moment creates a memory etched in time. 
These places and drinks go beyond "best of" recommendations. Each represents a treasured personal memory—getting married, graduating college, a special hunting or fly fishing trip—cemented by drinks that just hit different.
We hope these stories inspire you to explore new places and make lasting memories of your own. 
Read on to discover the magic of destinations like:
The best cocktails in mixology meccas like

New Orleans, Nashville, & Oxford

.
Oceanside cliffs and greens in

Pebble Beach, CA

. 
Alaska

mountains and landscapes that stretch your imagination. 
Ruggedly charming dives on

lowcountry & gulf coast

waters. 
Now gather around for some good stories, and you'll learn how to make some fantastic cocktails along the way...
1. Bread Bar in Silver Plume, CO
Drink: G.A. Jackson
My (now) wife and I had gotten engaged several days prior. Colorado friends took me to this off-the-beaten-path bar 50 miles outside of Denver. With fresh snow falling outside, and a cozy fire lit, I couldn't believe my luck being shown this hidden gem. 
The world-class cocktails took the experience to another level. G.A. Jackson is made with Colorado Gin and fresh lavender grown outside. Each drink adds a fresh, local flavor with Colorado spirits and homegrown ingredients. 
If you find yourself between Denver and the I-70 ski slopes, this is the perfect place to "waste" an afternoon. 
G.A. Jackson 
2.5 Ounces of Colorado Gin
2. Spanish Bay in Pebble Beach, CA
Drink: Scotch, neat
Drive along the ocean on the picture-perfect 17 Mile Drive to arrive at this remarkable place. Oh, and you'll also pass the iconic Lone Cypress tree, and legendary golf courses Pebble Beach & Spyglass. 
Overlooking the Pacific Ocean at dusk, the bagpiper plays on the 18th green as the sun lowers. It doesn't get better than this. 
That summer, I worked in San Francisco with a close friend from Pebble Beach. His family lived in the region for generations, and he showed me around with his father. 
I sipped scotch with him and his dad as we mingled with people from Alabama and Michigan. Like Pebble Beach, this is a remarkable destination that draws people from all corners of the world.
Personal Scotch of Choice 
3. Snake & Jake's in New Orleans 
Drink: Schlitz
Schlitz? In New Orleans? Yes, NOLA has great cocktails just about anywhere. But if you want to keep the good times rolling, a beer in this "underground" bar is the perfect exclamation point. 
I came here for the after-after party following the Rex Krewe Ball. "You're drinking Schlitz," my friends proclaimed, "that's what you do here." 
My college best friend had the honor of joining Rex's King's Court that year. After the formal ball, where the King of Mardi Gras was revealed, we sat in our tuxedos drinking Schlitz in this garage-like dive spot. 
For those who love the "les bon temps rouler" lifestyle, this is the after hours spot.
4. Amalga Distillery in Juneau, AK
Drink: Juneauper Spruce Collins
I visited my brother while he did his law school internship in Juneau. We hadn't seen each other in a few years, and Alaska was an ideal place to make up for lost time.  
We spent the day taking seaplanes to the wilderness, fly-fishing for giant salmon. Then, he took me to Amalga Distillery and we caught up as only brothers can do. 
This Alaska distillery takes gin to a whole new level. A level I didn't know existed. Local juniper berries combined with botanicals grown on-site—combined with the crispest, freshest gin in the world—makes an unforgettable cocktail. 
Juneaper Spruce Collins  
5. Upstairs at City Grocery in Oxford, MS
Drink: Old Fashioned
City Grocery is a destination in its own right; the hallmark dining experience in Oxford. But if it's cocktails and conversation you seek, head upstairs. I sought refuge here while teaching in Mississippi during my early 20s. 
Writers, lawyers, and other Oxford archetypes gather on the balcony overlooking The Square. There's plenty of good cocktails but the Old Fashioned reigns supreme. 
Sipping and watching the action below after a Rebs victory—patrons still clad in their finest Grove attire—you can hear the whispers of Faulker as you're intoxicated by the Oxford charm.
City Grocery Old Fashioned
2.5 Ounces of Bourbon (Old Fitzgerald commonly used at City Grocery)
3 Dried Cherries soaked in Fernet-Branca to plump 
1 Medium Piece of Lemon Peel 
3-4 Dashes of Orange Bitters
1 Slice of Blood Orange, cut in half
1 Small Splash of Soda Water
Muddle the sugar, lemon, cherries, and bitters with soda water. Then add ice, bourbon, and stir before wiping the rim with the orange slice garnish. 

 
6. Johnson Creek Tavern in St. Helena Island, SC
Drink: Bucket of Beer (with a Shrimp Burger)
I learned to love the South Carolina lowcountry during childhood beach trips—and kept coming back to this special space throughout my life. On this day, I was getting married, and took my groomsmen to my favorite dive bar that morning. 
We took down buckets and shrimp burgers. My brother stood on a chair, atop the bar, to staple a dollar bill on the only remaining real estate—forever commemorating our time at the JCT.  
Located between Beaufort and Fripp Island, this lowcountry dive bar is loaded with character. You'll see sports memorabilia and photos of movie stars who stopped by while filming—such as Tom Hanks and Gary Sinise during Forrest Gump. 
Local-caught shrimp mixes perfectly with beer in this authentic joint where regulars mix with second home owners.
7. Pine Creek Cookhouse in Aspen, CO
Drink: Hot Toddy
At the base of the Elk Mountains, Pine Creek is as picturesque as it gets. Accessible only by cross country skiing, the challenge adds allure—and makes the cocktails taste even sweeter.
I came here on the last night of a family ski trip. On a particularly icy night, in a large group with varying ski levels, we crashed our way to this lodge-like mountain oasis. 
Bruised but jubilant, we ordered Hot Toddies while sitting by the fire. With our bodies warm, and hearts full, we smiled—and nobody needed to say a thing.
Aspen Hot Toddy  
1½ ounces Leopold Bros Whiskey
4–6 ounces brewed chamomile tea
Half lemon wheel, for garnish

 


8. South Georgia Hunting Land 
Drink: Wild Turkey
South Georgia hunting plantations, notably those in Thomasville, have preserved sporting traditions in unrivaled quality and scale. These plantations offer exceptional hospitality and post-hunt cocktails. 
However, I like my brother-in-law's modest hunting camp with double wides sitting on Georgia red clay. After hunting—we trade stories, play poker, and sip Wild Turkey. 
One fall, I watched my 8 year-old nephew get his first deer. The men raised their Wild Turkey to my nephew—drinking a Coke and on his way to becoming one of the top young hunters in Georgia.
9. The Flora-Bama Lounge in Orange Beach, AL/Perdido Key, FL
Drink: Bushwacker
This is a legendary bar now immortalized by Kenny Chesney. It's a "live and let live" kind of place. Be as you are, as Kenny would say. 
Bikers sit next to millionaires. Families sit next to sloppy spring breakers. One of the few places where Roll Tide and War Eagle can get along. 
I first visited on my final "Spring Break" during grad school. Then, several years later for a 3-day Phish show in Orange Beach. 
I don't normally like sweet drinks or rum. But this boozy milkshake is a must when you're letting your cares and grip on reality slip at the Flora-Bama.
Bushwacker
1 Tbsp light rum

1 Tbsp spiced rum

1 Tbsp Kahlúa

1 Tbsp amaretto

2 Tbsp dark Crème de Cacoa

3 scoops vanilla ice cream

Milk

Ice
Fill a blender half way with ice. Add all of the liquor and then the ice cream. Blend until smooth. Add milk if the drink is too thick. Pour the mixture into two cups, top with a cherry, and enjoy.
10. The Patterson House in Nashville, TN
Drink: Whispering Hills
The Patterson House is on anyone's list of best cocktail bars in Nashville. But I included it for other reasons. 
I went to college in Nashville. I usually drank Natty Light at my fraternity house or cheap domestics on Broadway. Nashville then was not the Nashville of today. Before Music City became the "it city" with incessant construction cranes and bachelorette parties.
My life, and tastes, were evolving senior year along with the city. 
When The Patterson House opened, it was the first of its kind. A refined place with tastefully decorated interior, premium cocktails, and ice carved into a work of art.
It was symbolic of the change coming to Nashville (and my life), and assurance that change is good. 
I drank Whispering Hills, a terrific twist on the Boulevardier, after my last college final. Graduation was in one week. Me and Nashville were about to undergo a transformation we couldn't possibly understand at that time. 
But—with the right cocktail at the right place in this perfect moment—I knew everything would work out. 
Life goes on. But the people, places, and experiences that made you who you are stay with you wherever you go.  
Whispering Hills 
2 ounces Bulleit Rye Whiskey
1 ounces Punt e mes
¼ ounces Cynar
¼ ounces Campari 
Pour over ice cubes in a mixing glass. Taste and stir just enough to allow heat and bitters to mellow. Strain into a chilled martini glass. Garnish with lemon zest and a lemon twist.