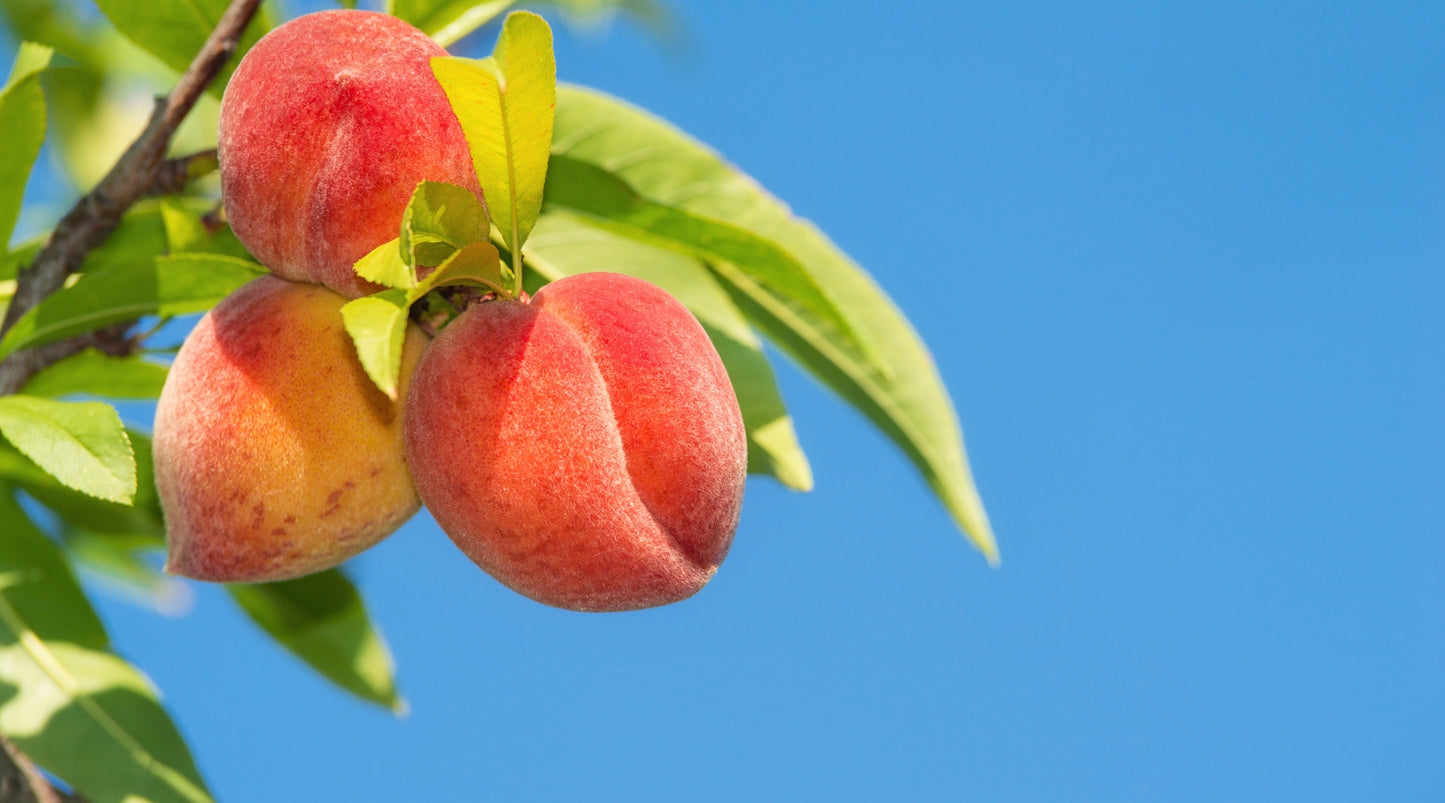 Why Vitamin C is So Important for Your Skin 
#Vitamin-C emerged as the most searched for ingredient of 2020 for "a healthier-looking complexion" and "tackling skin problems." Momentum continued growing, increasing searches 248%.
So what is it about Vitamin C that created so much buzz? These are the main benefits of Vitamin C: 
Protects against free radical damage, such as UV sunlight and environmental stressors, while reducing inflammation.
It boosts collagen production and hydrates while delivering anti-aging benefits; reducing the appearance of wrinkles and fine lines for youthful, healthy skin. 
Keep reading to discover the full power of Vitamin C and how it provides potent age defense.
What Can Vitamin C Do For Your Skin? 
Cosmetic chemist Ron Robinson says, Vitamin C is an essential nutrient required for the growth and repair of tissues in all parts of the body, including skin, but we cannot produce it on our own. 
To understand Vitamin C's importance, know how free radicals damage the skin. 
According to celebrity esthetician Renee Rouleau, we're exposed to free radicals—oxidative stressors like UV sunlight, ROS, blue light, and smog—daily that damage the dermis of the skin. Oxidative stress damage alters DNA, moisture barrier, skin texture, color, and cell functioning.
This leads to all sorts of skin issues like visible aging signs, breakouts, inflammation, and more serious conditions. Vitamin C is important because it prevents oxidative stress from breaking down the barrier to "...slow down the visible appearance of aging," according to Rouleau. 
Why Do We Need Vitamin C for Outdoor Activity?  
We have lots of collagen when we're younger, but it lessens as we age. To resist the inevitable skin shriveling caused by father time, it's time to play defense. 
At any age we need Vitamin C to prevent damage. But especially sporting men who spend long hours being active in the sun. 
"Vitamin C is a great antioxidant to have on your skin, day or night, but especially during the warmer months…the perfect regime is to follow your Vitamin C (product) with a sunscreen to help prevent future damage," says Dr. Murad—Dermatologist and founder of Murad Skincare.
If you're about to hit the links, make sure you pair your SPF with a Vitamin C cleanser or serum.
Anti-Aging Power: Vitamin C Boosts Collagen 
Like Vitamin C, collagen recently exploded in popularity—even Jennifer Aniston is a fan. It's popular for good reason. Collagen helps maintain the skin's glowing, youthful look and overall health. It also promotes healthy hair and nails. 
According to Dr. SC Bharija, Chairman of Dermatology at Sir Ganga Ram Hospital, New Delhi: "It's true that Vitamin C is one of the most powerful topical antioxidants that helps skin's natural regeneration process by accelerating the production of collagen and elastin."
How Vitamin C Improves Your Skin's Tone  
Inflammation and oxidative stress leads to skin problems that, even when healed, make your skin uneven, discolored, and dull. 
For example—irritating red spots surface after a pimple heals. Sun exposure darkens them and makes them stick around. Vitamin C to the rescue...
Vitamin C lightens unwanted dark spots, reduce inflammation, and reduce redness for a smooth and even skin tone. 
Vitamin C is also an exfoliant, which sloughs off discolored skin. "This potent antioxidant interferes with the production of pigment in the skin, fading dark spots," Dr. Ellen Marmur, a Dermatologist and founder of MMSkincare. 
How to Get the Best Results from Vitamin C 
As powerful as Vitamin C is, products must be formulated just right. Potent enough to be effective, but not too potent to avoid irritation. 
Dermatologists recommend Vitamin C levels of at least 10% to ensure potency. But not over 20%, which may cause irritation.  
Complementary ingredients aid stability and absorption. Adding Vitamin E adds stability—while the acidity of citrus extract helps optimize absorption.
Sources Used
Shunatona, Brooke. "Derms Say Vitamin C Is the Ultimate Brightening, Anti-Aging Antioxidant—Here's Why."

Byrdie.

2022.

Link

Al-Niaimi F, Chiang NYZ.

Topical vitamin C and the skin: mechanisms of action and clinical applications

.

J Clin Aesthet Dermatol

. 2017;10(7):14-17.

Telang PS.

Vitamin C in dermatology.

Indian Dermatol Online J

. 2013 Apr;4(2):143-6. doi: 10.4103/2229-5178.110593

Lintner K, Gerstein F, Solish N.

A serum containing vitamins C & E and a matrix-repair tripeptide reduces facial signs of aging as evidenced by Primos® analysis and frequently repeated auto-perception

.

J Cosmet Dermatol

. 2020 Dec;19(12):3262-3269. doi: 10.1111/jocd.13770

Pullar JM, Carr AC, Vissers MCM.

The roles of vitamin C in skin health

.

Nutrients

. 2017;9(8):866. doi:10.3390/nu9080866

Poljšak B, Dahmane R.

Free radicals and extrinsic skin aging

.

Dermatol Res Pract

. 2012;2012:135206. doi:10.1155/2012/135206

Katiyar, Prerna. "

Viva La Vitamin C: Companies line up products infused with Vitamin C as demand rises post Covid lockdown."

Economic Times.

2022.

Link

Denton-Hurst, Tembe. "The 8 Very Best Vitamin-C Serums."

The Strategist.

2022.

Link

"The 7 Best Vitamin C Serums to Fade Dark Spots From Sun Exposure & Acne, According To A Derm."

Bustle.

2021.

Link

Hughes-Formella, B. J., Filbry, A., Gassmueller, J., & Rippke, F. (2002). Anti-inflammatory efficacy of topical preparations with 10% hamamelis distillate in a UV erythema test.

Skin pharmacology and applied skin physiology

,

15

(2), 125–132.

https://doi.org/10.1159/000049400

Hughes-Formella, B. J., Bohnsack, K., Rippke, F., Benner, G., Rudolph, M., Tausch, I., & Gassmueller, J. (1998). Anti-inflammatory effect of hamamelis lotion in a UVB erythema test. Dermatology (Basel, Switzerland), 196(3), 316–322. https://doi.org/10.1159/000017904