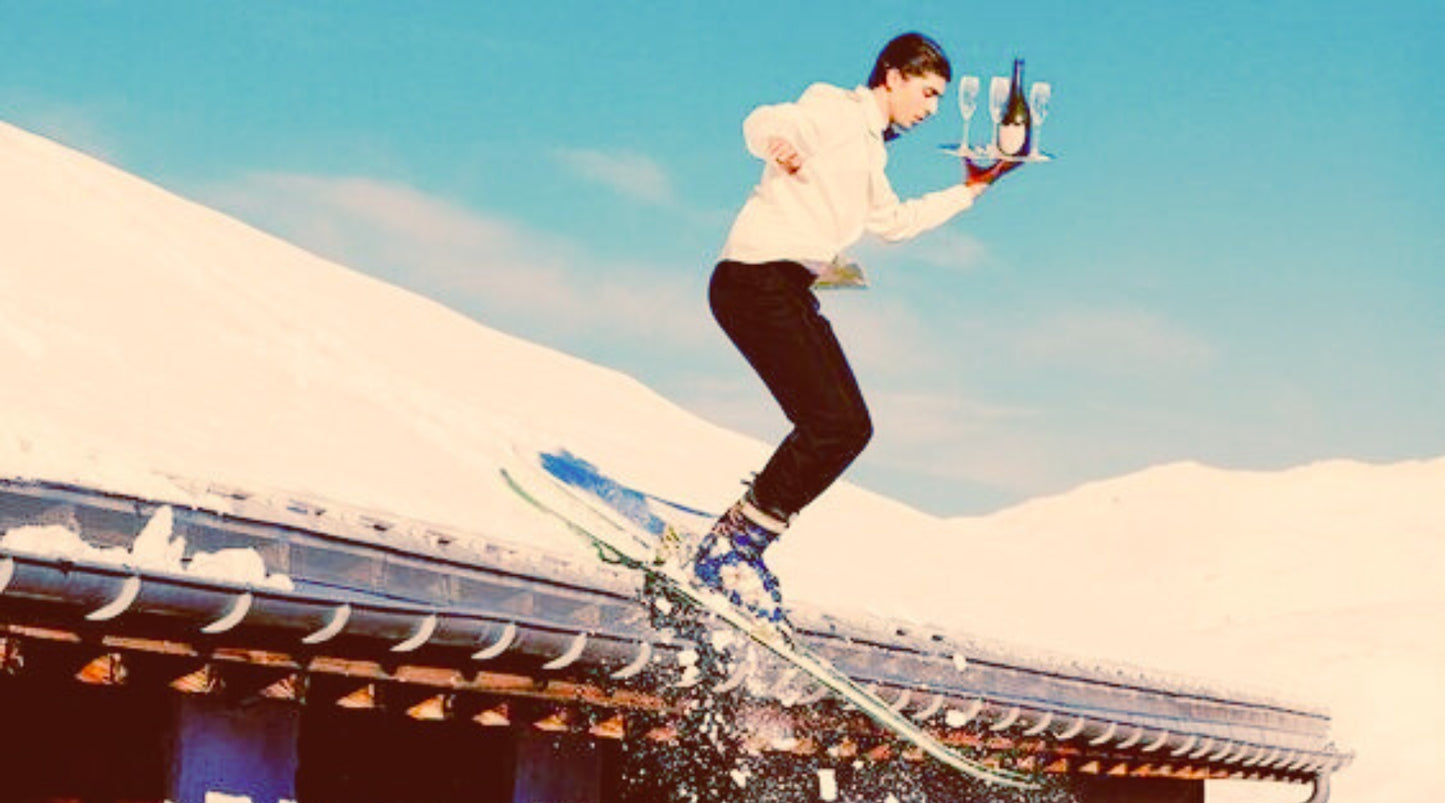 Our list consists of the finest products handcrafted by Southern makers and small businesses. A collection of gifts for everyone: 
The Stylish Man: high-quality threads from Imogene + Willie, Sid Mashburn, Elk Head, & Billy Reid. 
The Sporting Gentleman: rugged yet refined gear from Tom Beckbe, The Sporting Gent, & Brit & Blue.
The Pet Lover: customizable premium leather dog collar from Bluegrass Provisions. 
The Reader: books on fly fishing, golf, and money. 
Loyal SEC Alumni: Onward Reserve's expansive collegiate collection features great gifts for gameday, or any day.   
Everyday Carry: durable handcrafted goods from Buffalo Jackson & Miller Brothers. 
Bar & Home: gift the perfect art piece from Matre Gallery or build the perfect bar with ASW Georgia Bourbon & Jack Rudy. 
Keep reading to discover 2023's best gifts for men, where to order them, and homegrown Southern small businesses to support...
1. Billy Reid: Icons (multiple items)
What: Southern style legend Billy Reid curates a collection of his most iconic designs—from the Shoals Shirt to the Bond Peacoat—that any man will love. 
Who: One who embodies Southern cool—or aspires to. Tasteful without being flashy.
2. Sid Mashburn: Cashmere Half-Zip Sweater
What: Atlanta's Sid Mashburn, along with Billy Reid, has become the face of contemporary Southern style. This high-quality, tailored staple will be loved year round. 
Who: Stylish yet practical man who invests in quality over quantity. One seeking a big upgrade from a usual Christmas sweater gift.
3. Imogene + Willie: Henry Indigo Rigid Denim
What: Nashville's Imogene + Willie crafts premium American-made denim with an edge. Henry is a classic 1950's era cut that's perfect over a boot. 
Who: Those who want a signature pair of jeans. Admirers of quality American craftsmanship. One who aspires to own a motorcycle.
4. Elk Head Clothing: Diamond Weave Cashmere Crewneck 
What: Owner Garrett Hilgendorf, a former competitive hockey and rugby player, crafts each design with the sporting gentleman in mind. This cashmere crewneck is a winner; infusing classic style with modern details made and the highest quality cashmere fabric. 
Who: The well rounded gentleman jock who values things that last and premium fabrics that work as hard as him.
5. Tom Beckbe: Piedmont Jacket
What: Birmingham's Tom Beckbe is fast becoming to America what Barbour is to England. Piedmont is a fantastic iteration on the Tensaw waxed jacket that put them on the map. 
Who: Rugged yet refined sporting man who needs an American upgrade from his Barbour (but is keeping the Land Rover in the garage).
6. Brit & Blue: Custom Signature Jacket
What: Our friends at Kentucky-based Brit & Blue make the world's finest duck cloth jacket. Blending British luxury with blue collar sensibility, each bespoke jacket is made to your fit and style.  
Who: Refined rogue who gives a damn about working hard and living well. Man in need of a signature jacket that's half James Bond half John Dutton. 
7.  The Sporting Gent: Flying Quail Hat
What: TSG is one of our favorite stores in Charlotte—offering curated apparel, gear, and their own brand. This hunter green "dad hat" pays homage to this slice of sporting heaven and the lifestyle.  
Who: Your Carolina based cousin who lives for the field, streams, and links of the sporting life—and wants something cooler than the ubiquitous Patagonia hat.
8. Miller Brothers: Eat-A-Peach Needlepoint Hat 
What: Miller Brothers is an iconic Atlanta men's shop that's outfitted generations of dapper Buckhead men. Their love for music and Peach State roots are found in this hat is only found at Miller Brothers
Who: The perfect gift for lovers of Allman Brothers, "dad rock," or one who wants a tasteful way to show their love for jam bands on the golf course.
9. Onward Reserve: Collegiate Collection (multiple items) 
What: Born "between the hedges," Onward Reserve honors their SEC spirit with some of the best collegiate offerings around—perfect for gameday or any day. 
Who: Whether they're cheering for the Dawgs, Bayou Bengals, or Crimson Tide—any proud alumnus is sure to love a gift from Onward Reserve.  
Bonus: check out Onward Reserve's Spirit of the SEC series—with 13 spirited Sweetens Cove bourbon cocktails in 13 college towns on gameday. 
10. Bluegrass Provisions: Premium Leather Dog Collar 

What: Kentucky based Bluegrass Provisions makes the best equestrian themed premium leather belts. Now you can customize an extremely durable nameplate belt for your dog. 
Who: A man who loves his dog and wants it to be the coolest canine on the block. Equine or hunt enthusiasts who want their pet to have a leather collar that lasts. 
11. Buffalo Jackson: Ryder Reserve Bison Leather Billfold Wallet
What: Buffalo Jackson combines their wild west spirit and Southern roots for premium leather goods and everyday carry. We love the look and feel of this bison leather wallet we've enjoyed for years.   
Who: A southerner who's always felt at home in the western mountains and appreciates a simple yet luxurious daily reminder.  
12. Matre Gallery Art: Plaid Columns & Rob Matre Photographs
What: These pieces are beloved all over Atlanta with art that evokes timeless memories of Atlanta, the sporting life, and broader South. 
Who: A UGA graduating, Cap City playing, through and through ATLien looking for a definitive art piece to complete his home or office decor. 
13. Magnolia League: Complete Men's Kit (Peachtree Face Cleanser, Golden Isles Moisturizer, Men's All-in-One Wash, Age Defense SPF 50 Mineral Sunscreen) 
What: A simple routine for men's face, body, and hair that delivers ace results.  Our new Ultralight Age Defense SPF 50 empowers a complete lineup of effective multifunctional products made from potent organic ingredients and Southern inspired botanicals. 
Who: Sporting man who want to look and feel their best with results-based personal care designed for their lifestyle. An easy, yet highly effective, routine to introduce men to the benefits of premium skincare; the gift of confidence.
14. ASW Distillery Fiddler Georgia Heartwood Bourbon 
What: 3-Time World Spirits Gold Medal winning bourbon is finished in charged Georgia white oak staves. Lending a soft, silky texture with Georgia staves maple, sandalwood, and oak for a refined complexity rarely seen in bourbon. 
Who: A bourbon enthusiast with a red clay soul. 
15. Jack Rudy Cocktail Co: Jack Pack (Classic Tonic, Grenadine, Aromatic Bitters, Jigger)
What: Charleston based Jack Rudy modernizes classic American cocktails with small batch botanical tonics that pair great with any gin, vodka, or non-alcoholic spritzer. Simply adding bitters can transform your bourbon on the rocks. 
Who: The mixologist man or one swearing off booze in 2024 who wants to tingle a highball without the hangover.
16. The Golfer's Journal: Annual Membership
What: The Golfer's Journal is a full 180 from the "Fix Your Slice" variety of golf mags. Seeing the beautiful subtleties of the great game. Any golfer who feels the links in their heart should have it in their home. 
Who: Some enjoy the game of golf then there are others who love the game. This is journalism and art is for those who feel the game in their soul—and not just looking for a way to "fix their slice." 
Bonus Golf Book: Golf is Not a Game of Perfect (Dr. Bob Rotella) 
What: The best book ever written about golf "instruction," is simple yet profound. Acknowledging every person and swing is different, he focuses on the mental approach—motivation, mindset, and paradigms applicable to any handicap. 
Who: The novice eager to get serious about his game, or the low handicapper that needs timeless reminders of how to not just play better but enjoy his cherished pastime.
17. The History of Fly Fishing in 50 Ties (Ian Whitelaw)
What: Celebrating a beloved pastime that goes back over 2,000 years, this journey combines modern patterns and materials with a timeless sport that encompasses much more than the hobby itself.
Who: Your friend who can't stop talking about how that trip to Idaho gave him a piece of zen tranquility - or one who can tell you, with utmost confidence, which fly is right for the time, place, and fish. 
18. The Psychology of Money: Timeless Lessons on Money, Greed, and Happiness (Morgan Housel)
What: Housel starts with a key distinction many miss: contrary to the perception that finance is a mathematical science, it is quite the opposite - it's the art of understanding emotions, psychology, and self.
Who: The money book everyone needs to read (and will enjoy).