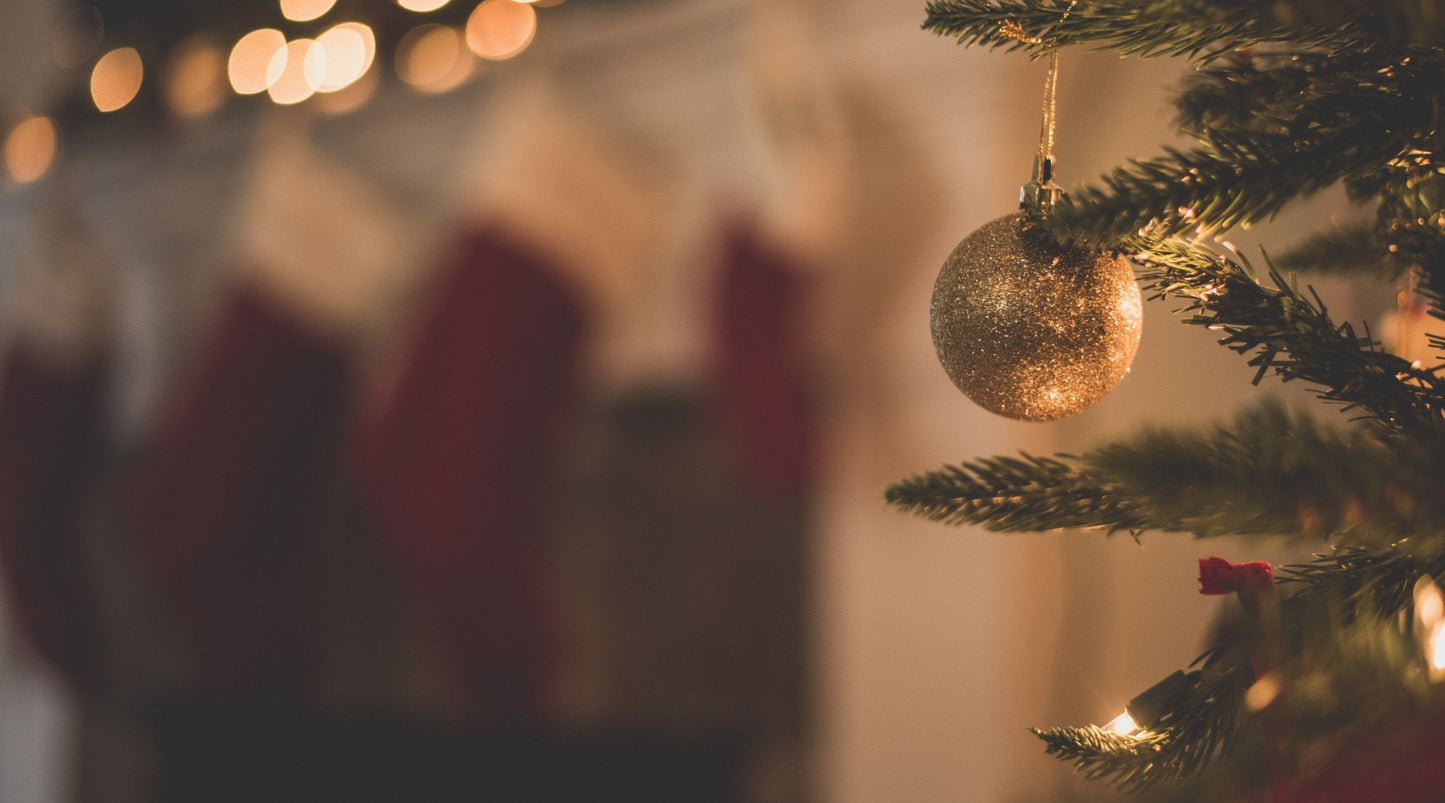 'Tis the season to support handcrafted gifts from local makers. Mrs. Magnolia League has curated this year's finest gifts—largely from women-owned small businesses in the South. 
Whether you're shopping for the interior designer, the fashionista, or the wellness guru—we've got you covered. Now check out the list and check out gifts she's sure to love from the South's best...
1. Bene Handbag: Mini Nott Buffalo XL Croc
What: Beautiful Italian handbags carefully designed by the New Orleans native founder; created the brand to be a visual representation of worlds colliding. 
Who: Those with a sophisticated eclectic style—ranging from NOLA to Italy—in need of the perfect date night bag that complements any outfit. 
2. HART Jewelry: Charm Necklace
What: This Charleston-based jewelry line has the most beautiful and meaningful charms to design a one of a kind personal heirloom.
Who: One looking for not just a pretty piece of jewelry, but a soul-boosting way to tell their story. A daily reminder of their values, intentions, and formative milestones.  
What: These plush and durable yoga mats are printed with fun, hand-painted designs by Houston-based illustrator Kristen Leigh. For every mat purchased, another is donated to a pediatric cancer patient.  
Who: The yogi looking for the perfect accessory to add to her practice—while contributing to a mission based company. 
What: The perfect layer to keep your golf game going all 4 seasons. Renwick has some of the best ladies golf and sporting apparel, with a timeless look and high quality pieces.
Who: The golfer looking for the perfect sweater to compliment her game. A novice still working on her swing but great at "looking the part." 
What: Atlanta-based mixed media artist Madison Cromley sources inspiration from people, shapes, travel, & Biblical concepts. Choose from available works and prints, or request a personal commission for that special woman.
Who: The woman who appreciates art with meaning that brings a joyful aesthetic into the home. 
6. MB Greene: Monogrammable Insulated Wine Tote 
What: Perfect tote to chill any beverage on the go. Monogram to personalize this bag at no added cost! A portion of all sales are donated to the M. Bagwell Foundation each year, supporting community needs and opportunities along the Alabama gulf coast.
Who: Wine enthusiast, or serious hydrator, looking for a premium beverage sherpa with a touch of monogrammable class. Add her favorite bottle of wine or seltzer for a gift she's sure to love.
7. Adlina Social Goods - Cook Book Stand (engrave option) + Garden & Gun "The Southerner's Cookbook"
What: Adelina is one of our favorite local Atlanta gift shops with unique items for anyone on your list. They also host fun events throughout the year! Pairs well with this wonderful display-worthy cookbook from our friends from Garden & Gun with recipes, wisdom, and stories.
Who: Fantastic option for the chef, foodie, and Southern entertainer. 
8. Fig & Dove: Nube Melamine Ice Bucket
What: Keep the bubbly chilled to perfection. New Orleans based Fig & Dove has the best collection of luxurious home decor and gifts for all occasions.
Who: A sophisticated, "bubbly" personality who appreciates luxury items durable for everyday use. 
9. Match South: Peachtree Candle
What: Our friends at Match South recently launched their esteemed Atlanta candle collection. The Peachtree is our favorite scent for her, with sweet white peach aroma bringing in the perfect touch of Southern charm.
Who: Elegant Peach State dwelling looking to evoke fond memories while making her home or office smell amazing. 
10. CB Grey Scarf
What: CB Grey scarves are stunning and all hand-drawn by Atlanta based founder, Courtney Buchanan. Each piece is meant to tell a story, so find one that will speak to that special lady in your life.
Who: A silk scarf is the ultimate finishing piece. CB Grey is reinventing the silk scarf for the modern woman, with beautiful designs celebrating your authentic self. 
11. Rustler Hat Co: Customized Hat
What: Create the perfect hat uniquely for her from one of Nashville's preeminent hat shops. You can make it an experience, take a group, truly endless possibilities! 
Who: One looking for a signature hat to compliment their joyful Western soul. 
What: My wife has upgraded all our home's towels to Weezie - they are the best! This pair of adorable makeup towels is the perfect addition to a guest room.
Who: The quality and minded woman looking for a major towel upgrade with a personal touch.
13. Hope Interiors: Needlepoint Pillow
What: A classic needlepoint pillow that spruces up any living space—with a touch of humor and personality stitched in. Hope Interiors has some of the best curated vintage treasures so check out their entire collection! 
Who: An excellent gift for the tasteful homemaker with a good sense of humor.  
14. Classically Caroline: Monogram Pouch
What: Perfect for travel, keeping a purse or diaper bag organized, or to throw into your sports bag. Caroline is wonderful to work with and provides the most beautiful personalization in all her pieces.
Who: Personalized pouches offer endless possibilities for a woman on the go.  
What: Atlanta based jewelry maker takes a modern take on classic sophistication and feminine elegance. Each piece is unique and designed to make women feel confident. 
Who: Elegant modern woman who wants handcrafted earrings that bring whimsy excitement into everyday wear. 
What: The perfect piece for packing light, but packing a lot. Weekender bag is sleek, dependable, and designed with the little pieces a seasoned traveler will appreciate. 
Who: The traveler who needs the perfect travel companion designed for her lifestyle. 
17. The Scout Guide: Local's Guide to Your City (nearly 100 cities)
What: TSG believes in advocating for small businesses. Producing excellent, locally-curated city guides that help you discover people worth meeting, stories worth hearing, and businesses worth supporting.    
Who: Cultured, well traveled woman who loves exploring the boutiques, restaurants, and experiences that get to the soul of a new town.  
18. Ann Mashburn: Hudson Grace Cocktail Glasses
What: Make any beverage look elegant in your hand. 
Who: Tasteful entertainer who believes each day (and sip) should be a work of art.